Coaches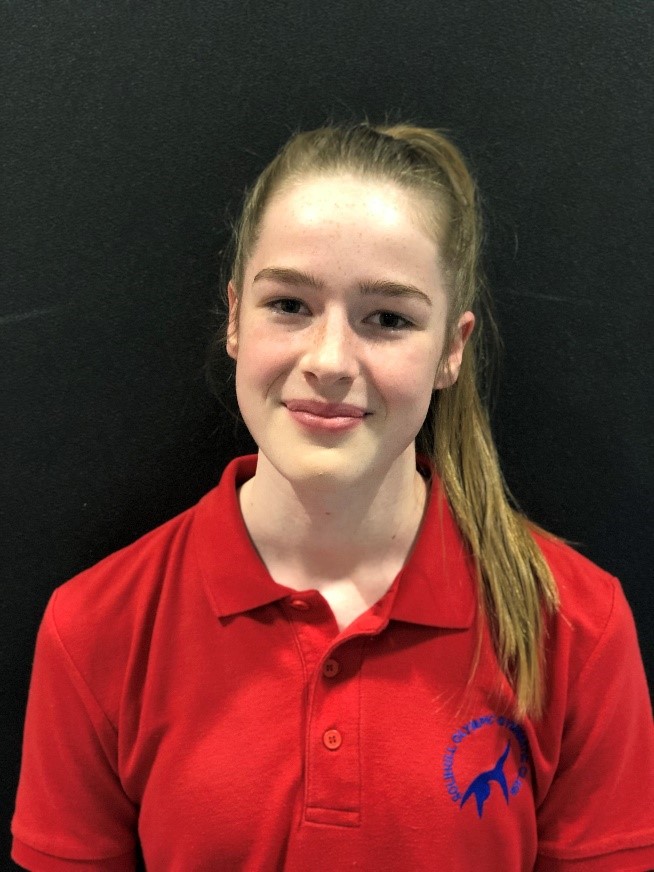 Emma C: "I have been with SOGC since 1985. I joined as a gymnast at the age of 13. In 2015 I became a level 2 qualified coach and I still love it today!"
Emma F: I first joined the club at the age of 7 as I had a love for gymnastics. From there I progressed and began to realise I enjoyed helping others to progress too so started helping-out as a young leader when I was 14. Ever since my love for coaching has grown and I am currently working towards becoming a fully qualified coach
Natalie was a competitive gymnast for 10 years and then went on to coaching. Natalie has worked with Solihull gymnastics club for 8 years and has successfully passed her level 2 coaching qualification. Natalie enjoys watching gymnasts achieve new skills and encouraging them to never give up no matter how hard it can be. Hard work pays off in the end.
Maggie began training at SOGC in 1973 as a junior gymnast. Many years and lots of competitions (and injuries) later, she moved from Artistic to Rhythmic gymnastics, winning a British Championship medal in 1980. Maggie qualified as a coach and judge before moving to the Canary Islands in 1988 to take up a teaching post, where she remained for almost 29 years.
Returning to Solihull in July 2017, she decided to get involved at SOGC, mostly as support for her mum Betty (yes she is a Trow!), and has enjoyed coaching (initially) the younger gymnasts.
Maggie has also taken on the role of Communications Officer, responsible for the Club's Facebook group.
Kaili: "I became a gymnast at SOGC when I was 7 years old, I am proud to have been part of the SOGC process where I have achieved many successes winning numerous team and individual medals.  I have now turned my passion to coaching and I gained my Level 1 qualification at the beginning of 2019.  I thoroughly enjoy encouraging our gymnasts to achieve to the best of their ability."
Sue Johnson
Young Leaders
Grace: "I have been doing gymnastics ever since I was little, here at SOGC. I have now progressed onto being a young leader and love helping coach the girls."